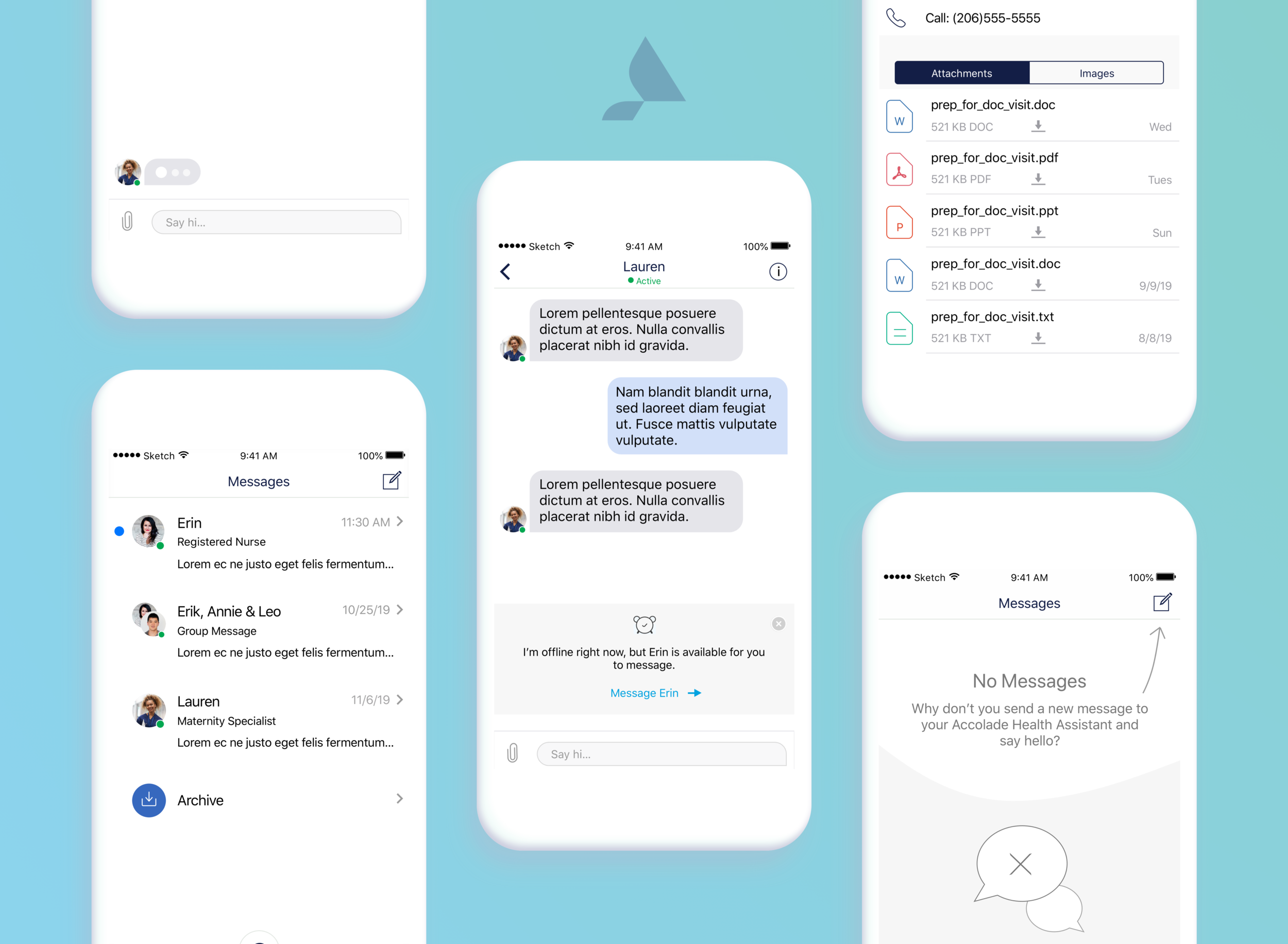 Design Goals
Messaging enables Accolade's users to easily and asynchronously connect with their nurses, clinicians and health assistants for help navigating the healthcare system.
My Role
As the lead designer of Accolade's mobile app, I independently designed the messaging feature.
Message Thread
Typing indicator & "announcement" signifying participants leaving and entering the message.
Interactive Message Cards
Program Cards
Contextual Feedback: "Inline Banners"
Document Attachments
Attachment Cards